Custom Apparel for All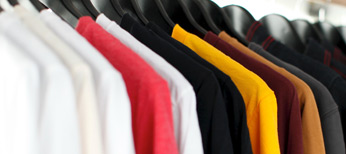 Mens, Women's, and Baby Apparel - This is our specialty!
If you'd like to order customized apparel, fill out this form with a
description of what you're looking for in the enquiry field, and we will contact you within 24 hours with pricing and availability.
Many of our items come in tall, so please email or call, if you would like tall sizes.

If a color that you want isn't listed on our website again, email or call as some items come in other colors also.
There are no products to list in this category.